I SOLD ANOTHER SERIES TO BLOOMSBURY!
For those of you who have been following me/this blog for a few years, you might know it as A COURT OF THORNS AND ROSES—my New Adult fantasy retelling/blending of "Beauty and the Beast," "Tam Lin," and "East of the Sun, West of the Moon," where "Beauty" is a huntress, and the "Beast" is a Faerie Lord whose lands have been enslaved by a tyrannical queen.
For those of you who have NO idea what I'm talking about, you can find a (
very
rough) summary on my website
here
. Or, even better, check out
my Pinterest board for ACOTAR
, which gives you a wayyy better sense of the vibe of the series.
SO, here are some quick facts about the A COURT OF THORNS AND ROSES series:
-It is New Adult romantic fantasy (YAY Team New Adult!!).
-It will be out in Winter 2015. But that doesn't mean an end to the THRONE OF GLASS series! It just means you can expect two books a year from yours truly starting early 2015. (WOOOOOHOO!)
-It's a trilogy (…Because I am a crazy person and have not been able to stop thinking about this book for years, I've already written Book Two and part of Book Three, though GOOD LORD they both need some mega elbow grease).
-I wrote Book 1—MORTAL— back in 2009. It was one of those can't-write-fast-enough books—a
magic
book. I got the idea, and then BAM—I could not stop writing it for the next few weeks. I'm pretty sure it's still the fastest I've ever written a novel.
-The idea for the book (and Feyre's character) came when I listened to
THIS piece
of music from the PRINCESS MONONOKE soundtrack (that's actually a kinda different version from the one I have, but the feeling of it is mostly the same). And
THIS piece
from THE SECRET GARDEN soundtrack.
-Since then, it has spent years sitting on my desktop, patiently waiting for its turn. It was a book I could NOT get out of my head, and would sometimes go back and reread/tinker with just for fun. No matter how many other books I worked on, I always kept returning to the characters and world of ACOTAR, kept daydreaming about it.
So, because of that, being able to tell you guys that it's found a home with my amazing, ridiculously awesome team at Bloomsbury is so damn surreal. This is a book of my heart—a book that harkens back to my fairy-tale roots/obsession and I am just…FLOORED that it's going to be published.
And because this would NOT be possible without some amazing people, I have to quickly thank: my fearless, cunning, and badass agent, Tamar Rydzinski; the brilliant Michelle Nagler and the whole worldwide team at Bloomsbury; AND my amazing critique partners, especially Alex Bracken, Susan Dennard, Biljana Likic, Erin Bowman, and Kat Zhang. Thank you all for making this dream a reality—and for making this entire journey the most fun, thrilling, and epic thing I've ever done. It's an HONOR to work with you all.
AND – just to celebrate my news, I'm giving away an ARC of CROWN OF MIDNIGHT! (Hooray!)
The contest is open internationally, and ends on May 20th (a week from now)! For some reason, Livejournal doesn't support Rafflecopter, SO if the contest form doesn't work below, just click on the link. And if THAT doesn't work, then just…leave a comment and it'll count as an entry! (God, could I be any lamer when it comes to technology stuff?!)
a Rafflecopter giveaway
YAYYYYY!
P.S. If you haven't heard already, I'm going on the road in a few weeks as part of the Young Authors Give Back Tour! Click
here
for details about the tour and all the FREE WORKSHOPS we're hosting for aspiring authors!
Okay, so I'm just going to save you the build-up and say…
Current Music:

The Demon God : Joe Hisaishi : Princess Mononoke (Music from the Motion Picture)
I took a break from drafting Book 3 this weekend to sneak out to my local bookstore, and wound up spending about 15 minutes just standing in front of the book, grinning like an idiot. In my defense, it just looks so damn AWESOME—like, a bajillion times more gorgeous & badass in person.
Seriously, I couldn't be happier with the new cover and the overall gloriousness of the paperback (Confession: I was so tempted to pull a Honey Boo Boo and call it "beautimous." BECAUSE IT IS. The paperback is 110% beautimous.)
AND I am so, so pumped that the paperback is out in the world because there is some brand-new extra content in the back! Like a sneak peek at CROWN OF MIDNIGHT. And a scene between Chaol & Dorian before they head out to Endovier. The scene between them was one of my secret projects this fall, and was SUCH a blast to write (and, okay, I got a little emotional while writing it, but I'm just gonna blame it on the music I was listening to).
[Mini Playlist For Chaol & Dorian's Bonus Scene: I listened to "
Harry's Sacrifice
," "
The Resurrection Stone
" and "
Lily's Theme
," from the
Harry Potter & The Deathly Hallows Part 2
soundtrack, and "
Can You See Jane?
" from the
Thor
soundtrack, and then the last minute of "
My Fist Hungers For Justice
" from Kung Fu Panda 2.]
So… YAY, paperback! Hope you guys love the new cover & the bonus content as much as I do! :)
ANNNND, since a bunch of you have asked about my upcoming events, I thought I'd quickly recap where I'm going to be in May/June! (I'll do another BEA & Tour reminder a few days before, too).
AT BOOKEXPO AMERICA (BEA):
May 30th: 1-2 PM:
I'll be signing copies of CROWN OF MIDNIGHT at table 9
May 31st: 12:15-1:45
: I'll be participating in the BEA Author Speed Dating event
June 1st: 11-11:30 AM
: I'm on the
New Adult Crossover: From YA to Adult and Back Again panel
with
Samantha Shannon
!
(Click
here
for more info about the panel).
--
I'll be hosting free writing workshops & having book signings with my best buds,
Erin Bowman
,
Susan Dennard
, and
Kat Zhang
as part of our
Young Authors Give Back Tour
! For more tour information, click
here
. For workshop information and registration click
here
! ALSO--Sooz is hosting a giveaway of an ARC of her upcoming book, A DARKNESS STRANGE & LOVELY,
over on her blog
!
New York, NY / BEA
(See my BEA info above)5/31: 10:30-11:00 AM:
Erin Bowman (TAKEN), Susan Dennard (SOMETHING STRANGE & DEADLY), and Kat Zhang (WHAT'S LEFT OF ME) will sign copies of their books.
Philadelphia, PA
6/2 Workshop @ Main Point Books — 3:00-5:00 pm
1041 E Lancaster Ave, Bryn Mawr, PA 19010
Space is limited. Register via the
workshop page
.
6/2 Signing @ Main Point Books — 5:30-6:30 pm
1041 E Lancaster Ave, Bryn Mawr, PA 19010
Event is open to the public.
6/3 Workshop @ Might Writers — 6:30-8:30 pm
1501 Christian Street Philadelphia, PA 19146
Space is limited. Register via the
workshop page
.
6/4 Signing @ Barnes & Noble – 5:00 pm
1805 Walnut Street, Philadelphia, PA 19103
Event is open to the public.
Baltimore, MD
6/5 Workshop @ Baltimore Public Library — 6:00-8:00 pm
9833 Greenside Drive Cockeysville, MD 21030
Space is limited. Register via the
workshop page
.
6/5 Signing @ Baltimore Public Library — time to come
9833 Greenside Drive Cockeysville, MD 21030
Event is open to the public. Books will be available for purchase at the library.
Pittsburgh, PA
6/6 Workshop @ Carnegie Library — 4:30-6:30 pm
708-710 Brookline Blvd Pittsburgh, PA 15226
Space is limited. Register via the
workshop page
.
6/6 Signing @ Penguin Bookshop — 7:15-9:00 pm
420 Beaver St, Sewickley, PA 15143
Event will be open to the public.
Cleveland, OH
6/7 Workshop @ Coventry School (co-sponsored by Mac's Backs Books & Lake Eerie Ink) — 4:00-5:30 pm
2843 Washington Blvd, Cleveland Heights, OH 44118
Space is limited. Register via the
workshop page
.
6/7 Signing @ Mac's Backs Books — 6:00 pm
1820 Coventry Rd, Cleveland, OH 44106
Event is open to the public.
6/8 Workshop @ Medina County Library — 1:00-3:00 pm
210 South Broadway Street Medina, OH 44256
Space is limited. Register via the
workshop page
.
6/8 Signing @ Medina County Library — 3:15-5:00 pm
210 South Broadway Street Medina, OH 44256
Event is open to the public. Books will be available for purchase at the library.
Grand Rapids, MI
6/11 Workshop @ Schuler Books — 4:00-6:00 pm
2660 28th Street SE Grand Rapids, MI 49512
Space is limited. Register via the
workshop page
.
6/11 Signing @ Schuler Books — 7:00-8:00 pm
2660 28th Street SE Grand Rapids, MI 49512
Event is open to the public.
Chicago, IL
6/12 Workshop @ 826 Chicago — 6:00-8:00 pm
1331 N. Milwaukee Ave Chicago, IL 60622
Space is limited. Register via the
workshop page
.
6/14 Discussion Panel and Signing @ Anderson's Bookshop — 7:00-9:00 pm
123 W Jefferson Ave Naperville, IL 60540
Event is open to the public.
Hope to see you at one of these stops!
SO, I'll keep this post (relatively) short and sweet, and just say YAYYYYY! The US paperback for THRONE OF GLASS is now out in stores!
Current Music:

Harder, Better, Faster, Stronger : Daft Punk : Discovery
HOLY CRAP
. A STARRED REVIEW FROM
KIRKUS
(!!!) FOR CROWN OF MIDNIGHT.
I was on the phone with my Soul-Twin,
Sooz
(big surprise), when I got the email—and our convo went something like this:
Me: Blah blah Star Wars and Lisa Frank and blah bl—What? ….WHAT? Wait—WHAT? What is this? What…?
Sooz: …Um. What?
Me: I think—No effing* way. NO EFFING WAY. CROWN OF MIDNIGHT got a starred review from mothereffing
KIRKUS
.
Sooz: Dude. DUDE!!!!!
Me: WHAT IS HAPPENING TO MY LIFE RIGHT NOW. Let me read this review—wait, let me read it aloud to you while I do.
So I DID read it aloud to her. And the review said some amazing things like this (I'm picking out some favorite lines, because the entire review won't be publicly available until 2 weeks before COM hits stores. BUT if you have a subscription, you can see the whole review
here
.):


"After being named the King's Champion in Throne of Glass (2012), Celaena Sardothien serves as the king of Adarlan's personal assassin—at least, she pretends to—in a densely plotted sequel. … The complex friendship between these two formidable women [Celaena & Nehemia] is a particular treasure. … Vivid Celaena, loving and brutally violent in turn, is a fully realized heroine…. An epic fantasy readers will immerse themselves in and never want to leave."


By the time I got to the end, Sooz said this:
Sooz: Dude, are you CRYING right now?
Me: OF COURSE I'M EFFING CRYING. My hands are shaking so bad that I gotta put you on speakerphone now.
(SEE? It's real!!!)
And then I spent the next hour or so crying/shaking and reeling. Even over a week later, I'm still glowing about the review. I think it's because I just poured EVERYTHING I had into that book—like, EVERY last drop of heart/soul/blood/tears went into writing CROWN OF MIDNIGHT. And it is just... wonderful. Really, truly wonderful and an honor and… I'm going to shut up right now and share my two Kirkus Star Dance Party songs with you guys instead.
Also, can we just freak out for a moment over the fact that the THRONE OF GLASS paperback comes out in a WEEK? I got my copy and it is GORGEOUS. And it's full of awesome bonus content. Like a never-seen-before scene with Chaol and Dorian before they go track Celaena down in the salt mines.
…Oh, and it also has a sneak peek of CROWN OF MIDNIGHT. ;)
YAYYYY!
** I think it's pretty obvious that I was NOT actually saying "effing" at that moment, but I'm trying to limit my excessive daily F-bombing.
Well, I think the title of this post is pretty self-explanatory, so I'm just going to save you all the build up/explaining and say...
Current Music:

Safe and Sound : Capital Cities : Capital Cities EP
Erin Bowman's
amazing, gripping, and absolutely stunning YA dystopian debut, TAKEN, releases today!!! WAAAHOOOOHOOOOOO!
Guys. This book.
THIS BOOK.
I still remember the first time I read TAKEN (a looong while ago, before it was in its glorious final form). The first chapter hit me like a freaking brick to the face because it was just SO beautiful and haunting and compelling, and I instantly fell in love with Gray & his world. After that, I was GLUED to my kindle and completely/utterly unable to put the damn thing down until I'd read the last word. And even then, I couldn't stop thinking about the book--especially the characters that had found a place in my heart.
And I'm not saying that because Erin's one of my closest friends—I read TAKEN back in the beginning stages of our acquaintance, when I had about zero obligation to love it. But the book was so damn good that I'm pretty sure I sent Erin an email that was mostly all caps and full of gushing/flailing/fangirling. It is so, so surreal that TAKEN is finally, finally out today—I think I've been almost as impatient as Erin to see it in stores & available for the whole world to read & love. (You can check out a summary of the book
here
.)
In the months since I first read the book, Erin has become one of my People—someone I can't imagine my life without & someone that I rely on for everything from cheerleading to commiserating to laughing until I cry. Not only is she a super-talented author, but she's also a badass web designer, a fellow Battlestar Galactica/Arrested Development/Veronica Mars/Firefly/Harry Potter fan, and is just one of the kindest, loveliest people you will ever meet. Seriously—I hope you guys all get the chance to meet her some day and realize that I'm not exaggerating in the least.
So, before I dissolve into a crying mess, let me just say: Do yourselves a favor. Grab a copy of TAKEN. You can buy it via
Amazon
,
Barnes & Noble
,
IndieBound
,
Book Depository
, etc.. And if my gushing isn't enough to convince you, check out the baller book trailer:
--
And Erin: I am so, so proud of you, and SO PROUD to call myself your friend. As a fellow survivor of the 2012 Lake Glenville Crawfish Attack, you and I are now forever linked by the bonds of Wilderness & Workaholics. You deserve all the success that is coming your way—truly, I can't wait for everyone to love TAKEN as much as I do. Here's to many more adventures in Wilderness, obnoxious clothing choices, and epically poor decisions. Love you, Ders.
P.S. And they were never seen again…
SO, I am emerging from the THRONE OF GLASS Book 3 Drafting Cave yet again to share some super, super, SUPER exciting news.
Current Music:

Sacrilege : Yeah Yeah Yeahs : Mosquito (Deluxe Version)
Go check out the THRONE OF GLASS Facebook Page for details about the cover reveal for CROWN OF MIDNIGHT! (Just click the image below!)
….Please don't kill me. I don't make these utterly cruel & heartless decisions! ;)
Emerging from the Drafting Cave (currently working on TOG Book 3) to quickly say…
Current Music:

Houdini : Foster the People : Torches
So, first of all, I suck for not posting last week BUT I wanted the Big Tour Announcement to be up there for a while before it was swallowed up by my other entries.
Plus, copyedits for CROWN OF MIDNIGHT arrived this past weekend, so I was busy-busy-busy going through them. It was actually a LOT of fun to read through the manuscript after a few months away from it—especially because of the music I was listening to (big surprise) while working.
Because I love CROWN OF MIDNIGHT so much, it's fairly easy for me to not pay attention when I'm editing and just get sucked into the story. And by 'sucked in,' I mean I actually will play the music that inspired that scene, act out the whole damn thing, laugh/cry/rage, and totally forget that I am supposed to be WORKING.
(This sucker weighs like 1000 lbs.)
So, I decided that I'd try something different—that I'd listen to music I love, but very rarely find conducive to daydreaming. That way, I'd have something to listen to during the two straight days I toiled over copyedits, but I wouldn't be so prone to… distractions. So, I popped on the Sirius/XM/Whatever Alt Nation station, and…. Two things happened.
1) I was focused and grooving and totally enjoying myself and not wasting time!
2) I wound up with this:
THAT is the back of a
Someecards 2013 Daily Box Calendar
sheet (...
Erin "Ders" Bowman
gave it to me for Christmas). And I wound up writing on it because it was the only piece of usable paper within reach that I could start scribbling on. I intended to write down just a few songs that I liked, but…obviously, you can see JUST HOW LONG I WAS LISTENING WHILE WORKING ON COPYEDITS.
You can also see that my handwriting is somewhat similar to a serial killer's, and that I was SO effing lazy I preferred SQUEEEEEZING in every song rather than get my ass up to find an actual piece of paper.
I've begun the arduous task of deciphering the code, but I'm pretty sure my main Copyedit Jams were:
Kitten, "Cut It Out"
(I don't know why, but every time this came on the station, I used up my once-per-hour rewind to listen to it. I also looove their song, "
G#
.")
Two Door Cinema Club, "Next Year"The Joy Formidable, "This Ladder Is Ours"A Silent Film, "Cuckoo Song"
(This song actually DID distract me because it fits Book 3 SO well that I totally burst into tears when I heard it. Also
"Harbour Lights"
is another Reminds-Me-Of-Book-3-And-Shattered-My-He
art.)
That song also reminds me of THIS moment from THRONE OF GLASS (beautifully illustrated by the absurdly talented
Linnea
/
compoundbreadd
, whose TOG fan-art has been SUCH a source of inspiration & motivation for me while drafting Books 2 & 3.)
Ahem. .... *wipes eyes*
And then I heard this Depeche Mode/AFI mash-up called
"Miss Murder's Personal Jesus"
by Celldweller that provided me with a much-needed dance break (during which I was STILL too lazy to get a real piece of paper).
Annnd, obviously, those are just a few of the songs that made me pause my copyediting to scribble down the artists/names.
ALSO, I'm now back to drafting Book Three, which means I'll probably be appallingly shitty (yet again) at responding to stuff within a reasonable timeframe. Honestly, I
need
to turn off the internet in order to focus & get into The Zone. BUT I am going to dedicate AT LEAST one day a week to answering tweets/comments/emails, so pleaaase don't think that if I'm slow to reply it means I 1) don't care 2) didn't get your message or 3) am a douchebag/jerkface. Interacting with you all is my FAVORITE part of being published, but…I have a deadline and the internet is full of shiny, pretty things (*shakes fist at pinterest*).
Anyway, what are you guys jamming to this week?
Current Music:

Cuckoo Song : A Silent Film : Sand & Snow
So, several moons ago (and by "several," I mean "Probably at least six but I have lost all sense of time and don't even know what month it is right now."), my best buds
Susan Dennard
(SOMETHING STRANGE & DEADLY),
Erin Bowman
(TAKEN), and
Kat Zhang
(WHAT'S LEFT OF ME) and I got started talking about doing something fun this coming summer—vacation, epic road trip, or… book tour?
One of the realities about having all your friends at different publishers/imprints is that it is highlyyyy unlikely (aka never ever) that you will be officially sent on a tour together. Which just SUCKS because it is SO fun to do that stuff with your friends. Like, INCREDIBLY FUN. So, while we were debating the cool things that we could do in Summer 2013, it occurred to us that it might be the perfect time to organize our OWN tour—epic road trip style.
We brainstormed for a while about what this tour would be about--what linked us all as writers and friends. And we realized that we have two major things in common:
1) We all got our start writing as teenagers—we wrote throughout high school and college (hell, Kat got her first book deal IN college), and got published at a fairly young age.
2) We all feel strongly (and I mean SUPER strongly) about the importance of giving back—of paying it forward, whenever and however we can.
Thus, the Young Authors Give Back Tour was born.
In some ways, it's your usual multi-city book tour: we'll be doing signings and talking about our current and upcoming books. But we decided that it wasn't enough for us…not by a long shot. No—we really, really, REALLY wanted to use the tour as a chance to give back. Actually, we wanted the heart of this tour to be ALL about giving back, because the four of us have been so tremendously blessed.
So, at every stop along the way, we'll be hosting FREE writing workshops for young writers (ages 13-22). No matter what genre you write, no matter how far you are in your writing career, the workshop is open to ANYONE in that age group.
We'll be posting workshop details (and registration forms, because space is limited) as soon as we have a set schedule, but tentative tour stops include (keyword "tentative"):


New York, NY (5/29-6/1)


Philadelphia, PA (6/2-6/4)


Baltimore, MD (6/4-6/6)


Pittsburgh, PA (6/6-6/7)


Cleveland, OH (6/8-6/9)


Grand Rapids, MI

(6/9-6/11)



Chicago, IL (6/12-6/14)


For more info, head on over to our
official tour tumblr
! We'll be updating the site as new events get locked into place, as well as while we're on tour. Photos of our epic road trip, video clips from events, random absurd musings & playlist selections (You KNOW there's going to be an Official YAGB Playlist)--all of it will be shared while we travel from New York City (starting at BEA) to Chicago.
And in honor of announcing the Young Authors Give Back Tour today, and to help us spread the word a bit (even though the tour is months away), we're having an INTERNATIONAL giveaway of our books! There will be FOUR winners (one book each), and we'll announce the giveaway results on April 1st!
To enter, here's all you have to do:
If you live in/near any of the areas where we're touring and can't make it to a workshop (or you're outside of the age bracket), we WILL be having signings at bookstores, and would LOVE to see you there!
Eeeeee!
And what the hell. This is totally our tour anthem (...except not really):
So, since I'm 1) still sans internet at my new house and 2) have some big news today, I figured I'd take a break this week from my usual music update!
Current Music:

Bad Girls (feat. Missy Elliott) [N.A.R.S. Remix] : M.I.A.
here
to view it)! I am BEYOND ecstatic about the cover change (like, I danced/cried when I saw it), and can't wait to see it on shelves on May 7th. Yay!!!!
I'm still in the middle of moving and sans internet for the next few weeks (...yes, WEEKS. Kill me now.), so I'm keeping this week's Musical Musings short and sweet. Last year, my hands-down favorite interview question was something along the lines of: "If Celaena had an iPod, what songs would be on it?" So, in honor of the semi-new/improved portrayal of Celaena on the US paperback, I thought I'd share a few of the songs I think Celaena would have on a "Kicking Ass and Taking Names" playlist (...you KNOW that's what she'd title her playlist.).
"
Back in Black
" by AC/DC.
"
Higher Ground
" by the Red Hot Chili Peppers
"
Heads Will Roll
" by the Yeah Yeah Yeahs (Side note: This is one of my all-time favorite songs & music videos.)
"
Dirt Off Your Shoulder
" by Jay-Z
"
Infinity Guitars
" by Sleigh Bells
"
The Beautiful People
" by Marilyn Manson
For those of you with books/manuscripts/WIPs, what songs would YOUR protagonist have on their iPod? (Sorry again if I'm slow replying to comments... I do read them all, but it's hard to answer without internet... I'll try to reply as soon as I'm able!)
P.S. The embedded videos aren't showing up properly in the Preview window, so forgive me if they don't work! Livejournal has some weird new updating layout/form, and it doesn't seem to work well with embedding videos...
In case you missed it on Monday, we revealed the US paperback cover for THRONE OF GLASS on the TOG Facebook page (click
Current Music:

Pop That (feat. Rick Ross, Drake & Lil Wayne) : French Montana


Anyway, this is about the latter--since I'm actually in the middle of moving and won't have internet access for a little while. (Doing this via phone is...difficult. To say the least. But (confession time!) I was mortified at the thought of stopping this Musical Musings series after two weeks with no explanation. However, please forgive me for any typos/formatting errors...I feel like it's a 50/50 chance the videos won't embed properly. Oy.)

So, I figured I'd share some of my Moving Playlist (...Have we discussed my somewhat OCD need to make playlists for EVERYTHING?)--which are songs I've been unable to get out of my head for the past few weeks/months. I've been listening to them (and a bunch of others) almost nonstop while packing/driving/unpacking.

"Wild" by Royal Teeth. My love for this song (and the band's entire EP) was made infinitely greater by the fact that they actually responded to my uber-gushing tweet about how much I adore their music.


"Ooh La La" by Goldfrapp. It's impossible for me NOT to dance when I hear this song:


"Punching In A Dream" by The Naked and Famous. This song has been out for a while, but I still frakking ADORE it.



"Personal Jesus" by Depeche Mode. ....Just because this is one of my all-time favorite songs.



What are you guys listening to this week? I might not be quick to reply to comments because of the move, but feel free to leave recommendations!
So, as soon as I typed the subject of this post, I realized that it could be construed in two ways: moving in the emotional/touching sense, or moving in the, well, moving-to-a-new-house sense. (Or moving in the...literally MOVING from one place to another.)
Current Music:

Personal Jesus : Depeche Mode
I have absolutely NOTHING of value to say (big surprise), other than a huge THANK YOU to all of you who shared your music last week! It was so, so cool to hear what music inspires you—and I discovered a bunch of awesome stuff as a result. <3
Also, a BIG thank you to the amazing and talented Meredith Anderson, who had the idea to call this weekly music-fest "Musical Musings." Gold star and upcoming TOG/COM swag for you, Mer! (And check out her inspiring, lovely
blog
, too!)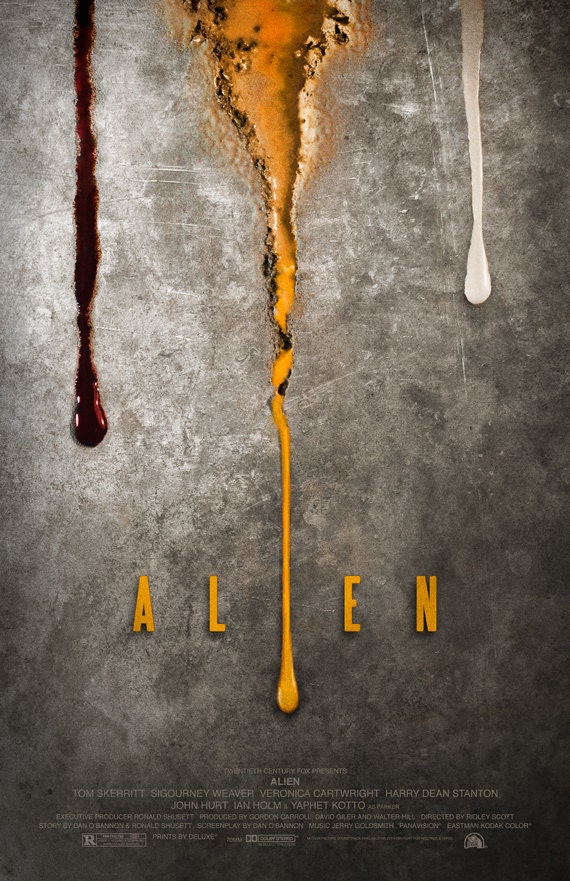 This week, I figured I'd share what I've been listening to these past several weeks. I've been working on a few different projects (some TOG-related, some not), but I somehow got SUPER into the score for ALIENS. And by "somehow" I mean "I've watched ALIEN and ALIENS about 7 times EACH in the past three weeks and can't seem to stop watching them and analyzing them and harassing everyone I know with my love for them."
[I honestly can't tell what my current ALIEN franchise obsession MEANS about me as a human being.]
Anywayyyyy.
For some reason, even though the tone of the music has very, very little resemblance to what I'm actually writing, these two tracks from ALIENS have gotten my creative juices flowing.
[Side note: I wonder if part of that is because the original ALIEN score was written by Jerry Goldsmith, who ALSO composed the score to LEGEND, which is one of my go-to tracks to get inspired. The ALIEN soundtrack isn't available, but the ALIENS one is—and James Horner (another favorite go-to composer) used a lot of Goldsmith's theme/variations in it.]
AHEM. So, these two tracks have pretty much been on repeat for the past few weeks:
Just listening to them makes me want to 1) Write and 2) Go watch ALIEN and ALIENS for the bajillionth time.* I'm not even writing stuff that's all that dark/scary/intense—but something about this music just helps me stay focused, stay energized, and keep my imagination flowing. (….Have we discussed what a NERD I am?)
Anyway. THAT'S what I've been listening to almost nonstop. Though my soul-twin (WHO HAS NOT YET WATCHED ALIEN),
Sooz
, introduced me to THIS bit of genius:
(Nerd Confession: I totally teared up at the end because of how EPIC it is.)
So, that's all the music I've got to share this week! What are you guys listening to right now?
*Maybe my obsession with the first two ALIEN films is because Ripley is such an awesome, awesome heroine and I love the gender dynamics in the films and I'm not seeing much of this kinda stuff out there in popular culture right now? Seriously, my obsession with these movies is bordering on ridiculous. At a Super Bowl Party, I cornered some poor guy after he mentioned loving the movies and made him discuss the symbolism in the films, gender dynamics, and Why Ripley Is Awesome for a good quarter of the game. Dude ran away as soon as I was distracted by Beyonce.
Can someone please tell me HOW a week went by so quickly?! Seriously—HOW is it Wednesday already? *dies*
Current Music:

LV-426 : James Horner : Aliens (Original Motion Picture Soundtrack)